In 2012 the Good Network Foundation in partnership with the town council in Ustrzyki Dolne and Fundacja Bieszczadzka organized a training project "Bieszczady 2.0. Rozwój zasobów organizacji dzięki TIK", addressed to the representatives of local non-governmental organizations from the Podkarpackie Voivodeship (Poland). The project was co-financed by the Operational Programme Fund for Civic Initiatives (Program Operacyjny Fundusz Inicjatyw Obywatelskich).
What was it all about?
The Internet is an endless source of resources, so even the smallest non-governmental organizations can easily gain access to fundamental capital: human, social and material. Participants of the project "Bieszczady 2.0. Rozwój zasobów organizacji dzięki TIK" had an opportunity to learn and take their first steps in:
Conducting an effective and low-cost promotional (and e-fundraising) actions,
Establishing an effective co-operation and partnership relations with social environment (territorial and virtual), especially with volunteers and e-volunteers,
Use online tools allowing better organization of work within the organization.
We rely on practice!
Theoretical knowledge is only half the battle, so in the project we primarily focused on providing participants a solid practical skill of using modern technology in daily activities of their organizations.
The project began with a two day training (from 30 June to 1 July 2012 in Ustrzyki Dolne, Poland), which included four thematic blocks:
Model of communication with volunteers and e-volunteers – human capital (3 hours)
Raising funds for organization's activities with the use of Internet – material capital (3 hours)
Communication activities of NGOs, particularly with the use of social media – social capital (3 hours)
The use of new technologies (Internet, IT) in daily work of OP (3 hours)
Each training module consisted of both theoretical and practical part, based on the active work on the computer.
Then participants deepened their knowledge and skills by participating in a virtual course on e-learning platform and implementing practical tasks in their local communities. For all the time participants were supported by local mentors and experts.
In October 2012 there was a practical workshop, where participants of the project, in collaboration with experts, created for their organizations a strategies of raising fundamental capital, which based on the use of information-communication technologies.
As part of the project arose a publication, which is a compendium of knowledge and a practical instruction, including a theoretical part (expert's texts) and a practical part, which contains descriptions of the activities carried out by the project participants in local communities together with photo documentation.
On December 5, 2012 – there was a meeting summarizing the project, during which the results were presented.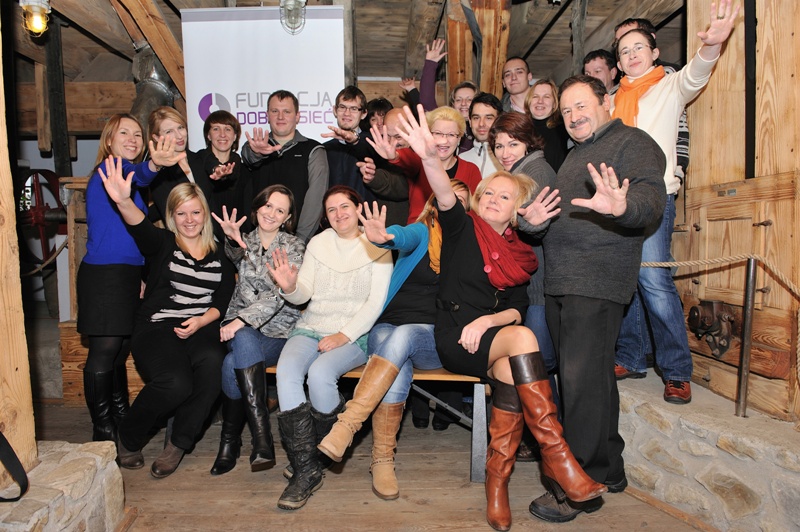 See a photo gallery of the project:
https://www.flickr.com/photos/evolunteering/sets/72157631736475359/
The "Bieszczady 2.0. Rozwój zasobów organizacji dzięki TIK" was organized by the Good Network Foundation in co-operation with a public-social partner is a town council in Ustrzyki Dolne, an informal partner is Fundacja Bieszczadzka. The project is co-financed by the Civic Initiatives Fund FIO of the Department of Public Utility of the Ministry of Labour and Social Policy (Poland).
[translation made by an e-volunteer – Marta Dubak – THANK YOU!]